Grammarly is a free proofreading tool available to University of Arizona Global Campus students. Grammarly flags mistakes and helps you make sure your writing is clear and mistake-free.
Grammarly is the best support for grammatical errors. Paper Review and Live Writing Tutoring are less effective for grammar, punctuation, and spelling.
To learn more about how to set up and use Grammarly, the steps below must be followed exactly:
How to Set Up a Free Premium Grammarly Account:
Enter your name, university student email, and preferred password.
Click on "Sign Up." A verification email should be sent to your university email account in Office 365.
Open your university email account, find the Grammarly verification email, and click on "Verify email." Once this is done, you should have free premium access to Grammarly.

Can't find the verification

email? Check your Junk/Spam folder within the "More" section of your student email account.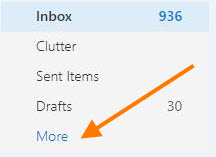 If you are having trouble accessing Grammarly, check out our Troubleshooting page.
How To Use Grammarly:
Go to

https://app.grammarly.com/

and log in (if needed).

Note: As a student here, you have free access to Grammarly. You do not need an access or school code. If you are asked for an access code, you will need to sign up again using the correct link and your university email account.

Click on "Upload" and upload your paper you want to be proofread.

Grammarly will scan your paper and underline any errors and issues it finds.

To read about the issues Grammarly found, click on the ▼expand button.

To accept Grammarly's suggestion, click on the green correction, or make the edit within the text itself.

To ignore Grammarly's suggestion, click on the "x" or the "IGNORE" button.

Once you have made all of your corrections, click on the ↓ downward arrow icon in the left navigation pane, and select "Download." This will create a Word document of your corrected paper.
Note: you might have to remove or delete any lingering track changes or comment bubbles before submitting your paper.
More Ways to Use Grammarly
If you would like to learn how to add Grammarly to Microsoft Word or how to add Grammarly to your Internet browser for help proofreading your discussion posts, explore the sections below.